Agroworld Uzbekistan
16 to 18 March 2022, Tashkent Uzbekistan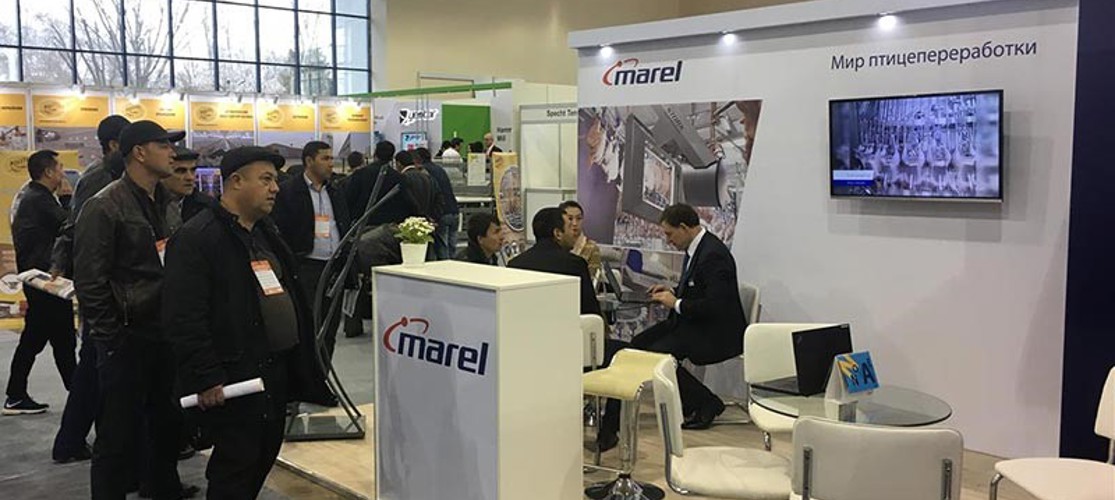 16-18 March 2022
Pavilion 2 - D70
Uzexpocentre NEC, Tashkent, Uzbekistan
As a poultry processor in the Uzbek region, you can capitalize on our elaborate global experience and advanced technologies, while taking into account local markets and requirements. Together, we are able to compose tailor-made proven solutions, with a strong focus on innovations and service. Applying the perfectly matching level of automation and digitization, you can improve your systems in each process stage, from live bird handling, stunning, defeathering, evisceration and chilling - up to deboning, portioning, packing and labeling.
Nuova CoreTech
The Nuova CoreTech eviscerator is the ideal tool for poultry processors in the Uzbek region. Starting entrepreneurs with an appetite for automation but without an unlimited budget to spend, always like to keep in mind a later expansion. The Nuova Coretech eviscerator can be their first step to automating the evisceration process. They can immediately benefit from Marel's sophisticated Nuova technology, and later, having become a high-capacity processor, upgrade to a full-blown Nuova by adding a viscera shackle line. This is how Nuova CoreTech can 'grow along' with the processor.
Marel's highlights at Agroworld Uzbekistan
---
Get in touch
Our dedicated team is here to help and answer any questions you may have. Please complete the form, and we'll get back to you as soon as possible. We look forward to hearing from you.